West Palm Beach Junk Removal
Our West Palm Beach waste management services make getting rid of your junk an effortless process for you.
Junk Removal in
West Palm Beach
Junk Boss wants to be at your service in West Palm Beach, FL! What do we do? It's simple: we haul junk and save you from the frustration of doing the job on your own. If you like saving time and avoiding strenuous work, then we're the crew you need. Allow us to turn you into another satisfied customer!
About Junk Boss
Junk Boss is a premium junk removal service that serves the communities of West Palm Beach, Fort Lauderdale, and more.
Full-service. Our clients don't want to haul junk, so that's why we do all the heavy lifting for them.
Professional. We are prepared to work! This includes being in uniform and having a positive attitude.
Timely. Not only do we arrive on time, but we also finish the work fast. Watch junk vanish in a flash!
Affordable. Our top-grade services won't cost top dollar. We keep our prices affordable and fair!
Custom Quotes
We will prepare a firm, upfront quote for you so you know what you're getting into. Like our prices? Then approve our quote, and our team will start hauling away your junk.
All-inclusive. Our upfront quote represents the final cost of our services, so no need to worry about hidden fees.
Flexible. If you find more junk for us to take during the appointment, we can adjust the quoted price accordingly.
Support local. Choose Junk Boss and keep your money in the local economy instead of in the pockets of a franchise!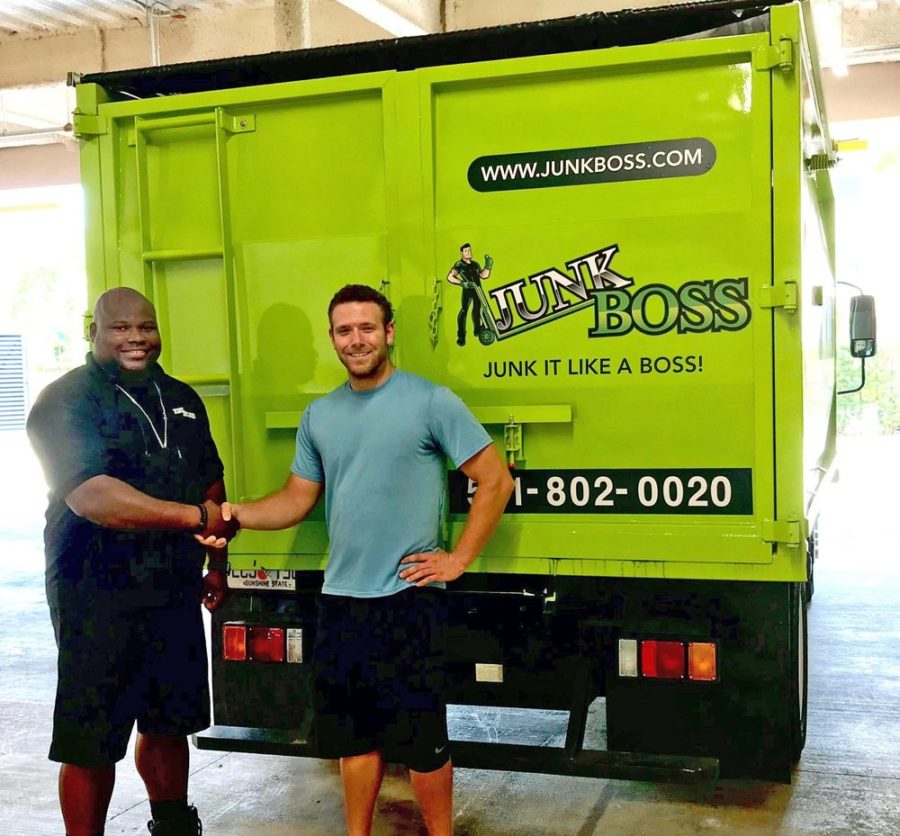 Contact Us Today
Junk Boss wants to take your junk. All you have to do is get in touch.
Call 561-802-0020. Our professionals are ready to take your call, provide you with a free estimate, and book your appointment today.
Contact us online. You can also book an appointment using our online contact form. Just click a date and time that works best for you!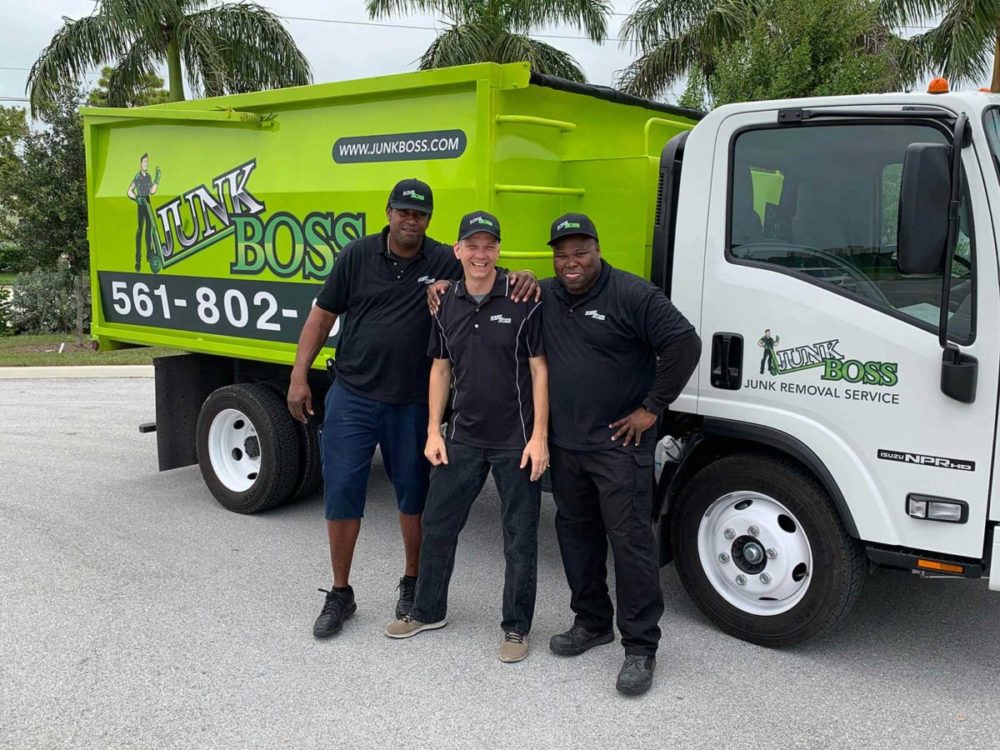 DURING YOUR APPOINTMENT
We strive to provide you with a stress-free experience always!
When we're on our way, we'll give you a heads-up call so you know to expect our imminent arrival.
Once we've parked our truck, we'll say hello, make your acquaintance, then ask to see the junk.
Show it to us, accept our quote, and our crew will start doing what they do best: junk hauling!
We'll carry away all your junk in a flash and even sweep up your floors. Just like that, you're junk-free!
TAKE BACK YOUR SPACE
Don't let junk walk all over you and your property. We can help you reclaim your space from all kinds of clutter with our many junk removal services. See below to check out all the various junk items we can take off your hands.
West Palm Beach Junk Removal At A Glance
Our Arrival
The first step of any junk removal appointment is our arrival. We'll always be there on time during the 2-hour arrival window. No more being kept waiting!
Our Quote
After you show us all the junk you'd like us to haul away, we can prepare an upfront, volume-based quote for your approval. Know what you're paying from the start! Junk Removal
The most exciting part is when we make your clutter disappear. Our crew hauls it all away with a smile! It won't be long before we're out of your way!
More Items We Take
Clothing and Toys
Grills
Yard Debris
Bagged Trash
Recyclable Materials
Carpets
Local Junk Removal & Hauling
Services