Junk Removal Services in the Tampa Bay Area
The beautiful Tampa Bay Area can't stay clean on its own. It's hard work to tidy up, and if you need help getting rid of junk, you can find the hard workers you need at Junk Boss!
JUNK REMOVAL IN THE TAMPA BAY AREA
The Tampa Bay Area is an enormous community comprised of neighborhoods, businesses, beaches, and so much more. There's something for everybody here, whether you like shopping, eating, or sunbathing. However, nobody likes junk, so if you're stuck with some unwanted clutter, why not call Junk Boss so you can get rid of it? Our junk removal services in the Tampa Bay Area are the key to ditching any and all messes in no time at all!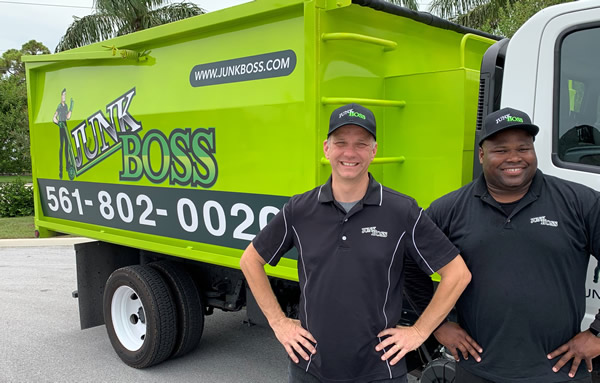 Our Tampa Bay Junk Hauling
When you need junk removal services in Tampa, FL, be sure to choose a locally owned and operated company, like Junk Boss! We are a small business that has one priority: making junk removal as affordable and fast as possible for our customers. This means that our clients in Tampa are able to save both time and money. Not only that, but we serve many areas near Tampa as well. These include, but are not limited to, Temple Terrace, Citrus Park, Clearwater, and several others!
At the beginning of your appointment, you'll get a chance to familiarize yourself with our friendly team. These folks are well-dressed, tidy, and ready to serve you. You'll receive an upfront junk removal cost shortly afterwards. Junk removal services in the Tampa Bay Area are always priced on a volume-based model. You pay for the amount of truck space your clutter uses up. It doesn't get much simpler than that!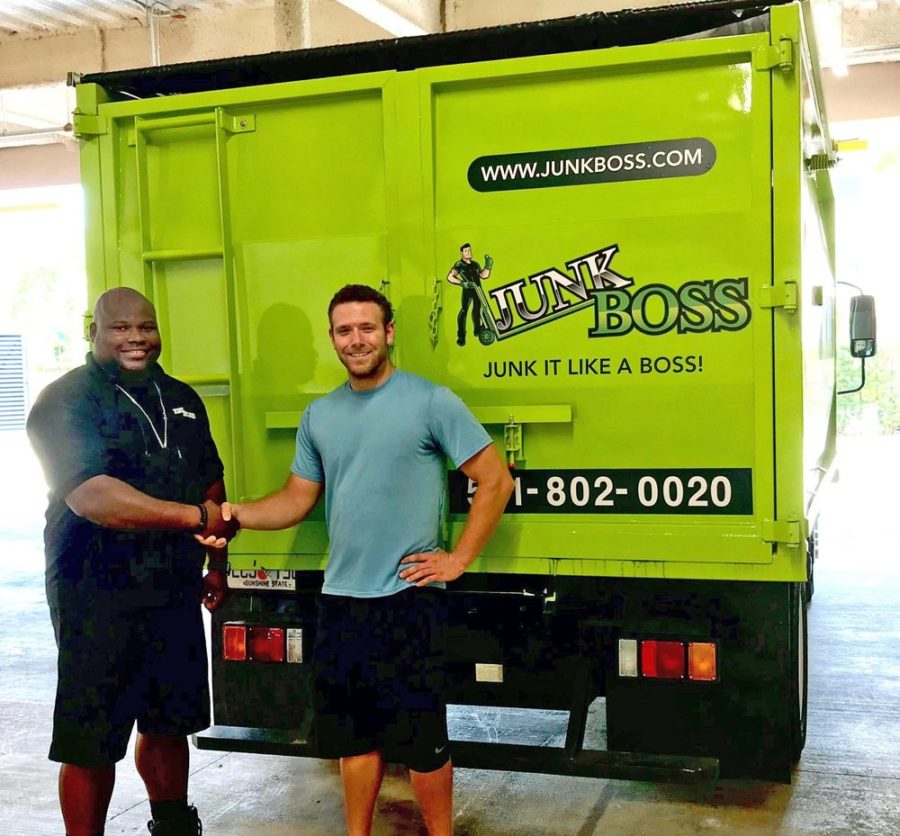 How Our Junk Pick Up Works
We can't provide you with an appointment unless you reach out to us first! Contact us online to get started. You can even request a cost estimate.
On the day of your appointment, you'll receive a more accurate upfront quote. This reflects the final cost of our services. Just approve our quote to get started.
Our full-service experts will pick up and haul away all your junk. Once we've loaded it all in our truck, we'll double-check for any items we may have overlooked.
After confirming our work is 100% complete, we will accept your payment. Thank you for supporting Junk Boss, a local junk removal business!
Commercial Clean Outs in the Tampa Bay Area
As the home of many Fortune 1000 companies, the Tampa Bay Area is an economic juggernaut. This means that there are many commercial properties scattered throughout the region. On top of many offices and warehouses, there are also retailers, restaurants, hotels, and more. What happens if you're running one of these businesses and you need empty the entire place out? This is an appropriate time to schedule a commercial clean out with us. From office supplies and warehouse junk to old merchandise and commercial furniture, we can take it all. What's more, we can even donate any lightly used items to local thrift stores to help prevent landfill waste.
About Us
Some people are afraid of their bosses, but you never have to be afraid of Junk Boss. We're a local crew that just wants to serve our neighbors. When you've got junk, be sure to let us know, because we want to be there in a jiffy. We'll provide you with low prices you can't find from our franchise-based competitors, and we'll treat you with the respect you deserve as a member of our community. Junk removal services in the Tampa Bay Area have never been better!
Local Junk Removal & Hauling
Services