Junk Removal Service vs Dumpster Rentals in West Palm Beach
When you're overwhelmed by junk, you have two main options to get rid of it all: hire a junk removal service or book dumpster rentals to do it yourself. If you find yourself with a junk problem, which option should you choose? Each has its pros and cons, but there's only one way to get full-service junk removal in West Palm Beach.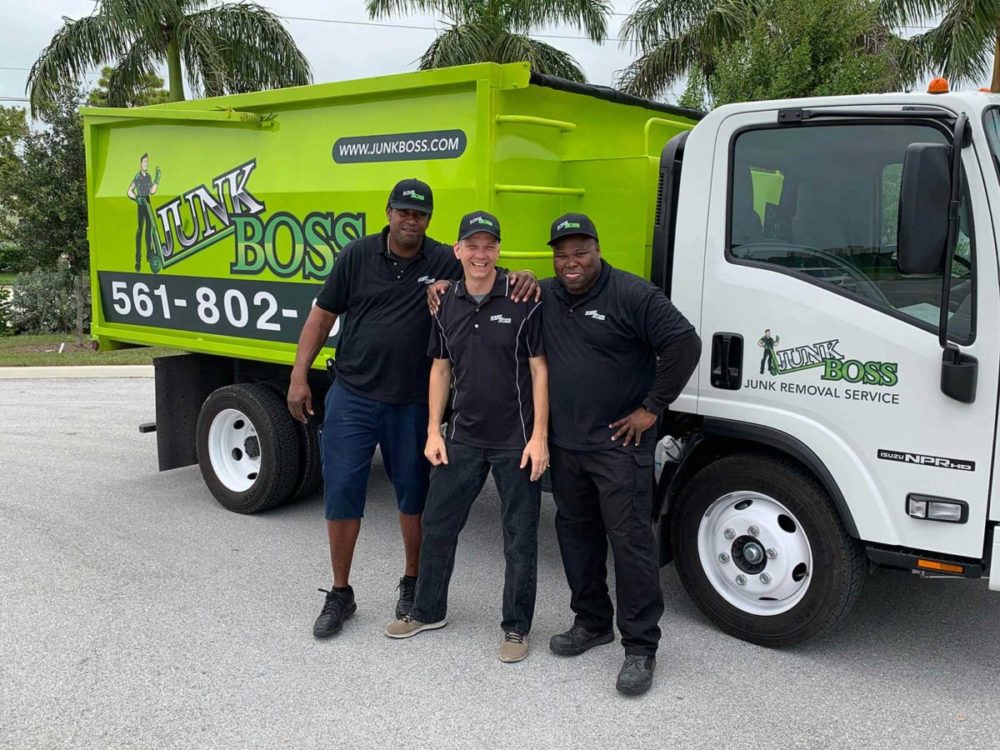 Dumpster Rentals
If you opt to do it yourself, a dumpster rental might seem like the best way to go. It will save you trips to the landfill or transfer station, and most can hold overly bulky items. But there are a few things you should consider before choosing dumpster rentals.
You Have to Do It Yourself. The biggest downside is that you have to do it all yourself. You're in charge of getting your junk out the door and into the dumpster, which is more work than it seems. You also need to consider that you aren't allowed to throw everything away in that dumpster.
Cost Factors. Another negative is the cost. If you compare costs up front, you might think that a rental is a better deal. But what if you fill it too quickly or need it for longer than the agreed contract? Additional pick-ups or an extended contract could end up costing you more in the long run, and you still get stuck with all the work.
Waste. With most dumpster rentals, your junk goes straight to the dump. Even with gently used and recyclable items, it all ends up going to waste in the same place, contributing to West Palm Beach landfills.
Time. When you choose DIY junk removal, you need to be prepared for it to take longer than you expect. Factor in the time to choose what needs to go and taking trips to the dumpster. Especially cluttered spaces can take days if you're doing it all on your own.
Professional Junk Removal Service
When you hire a professional service like Junk Boss, you get the benefits of renting a dumpster with none of the downsides.
Full-Service. As a full-service company, we handle all the labor and heavy lifting. All you need to do is show the pros where the junk is, then you get to relax while they get to work.
Affordable. Think that professional junk removal costs more than dumpster rentals? Think again! Since we price by volume, you can pay less without any of the hard work. Labor and fuel are included in the cost of junk removal service, so you'll know the exact price up front.
Gone Fast. Since professionals deal with junk removal every day, they know how to work quickly and safely. Our pros are trained in removing junk from homes and businesses while protecting the property from scratches and dings. Plus, once they're gone, so is the junk!
Eco-Friendly. As West Palm Beach locals, we see our business as a way to invest back in the community. That's why we reduce waste by donating and recycling. We take extra time to separate recyclable materials and drop them off at the appropriate facility. Often times, we pick up items that are still in good condition. Those go to one of the city's many donation drop-offs, like a Gulfstream Goodwill. We're always improving our practices to give more junk a new purpose.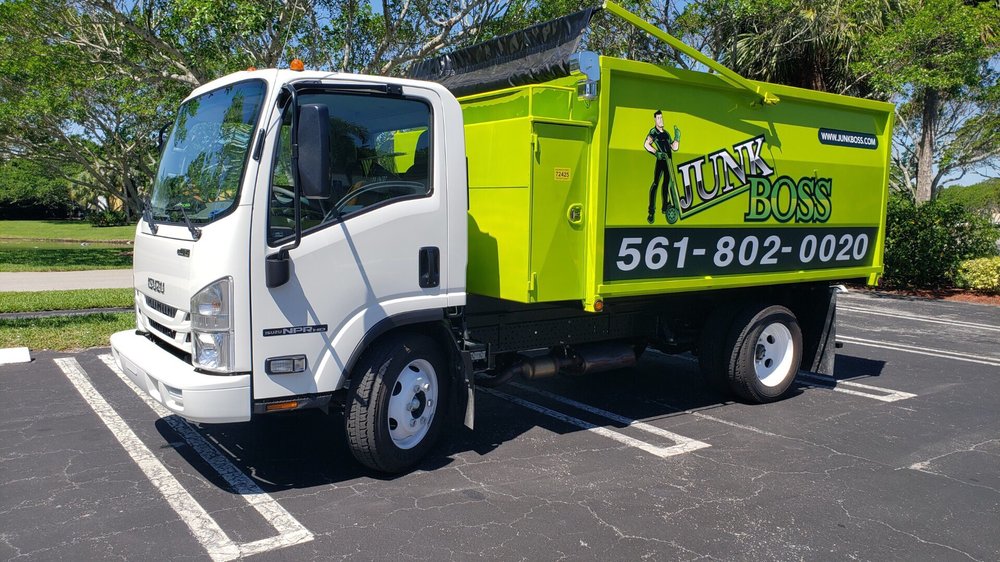 How Junk Boss Can Help
When it comes to junk removal, the simplest and most cost-effective method is calling in the pros. Junk Boss offers a wide range of junk removal services that can range from a single item pick-up to cleaning out an entire property full of junk. We'll arrive to your appointment with a prepared team of experienced junk removal experts that will make short work of your piles of junk. We're ready to get started when you are, so call 561-944-6652 to book your service today!